---
---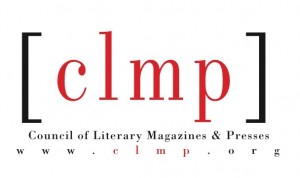 Thursday, April 2, 10AM-6pm
C-Level, The Graduate Center, CUNY
This year at the 2015 NYC/CUNY Chapbook Festival, CLMP will be offering free consultations and will be debuting a new chapbook and zine regrant opportunity funded through the New York State Council for the Arts. Stop by the book fair and visit our table and for a free consultation with our staff to learn more or see what opportunities and resources CLMP can offer you.
CLMP has recently established a new membership for chapbook and zine publishers—to help foster an environment for mutual support within the chapbook and zine community.
CLMP believes that small press publishers play a critical cultural role by connecting the greatest diversity of writers to equally diverse communities of readers, and chapbook publishers are often at the vanguard, often the most representative of the artistic practice of literary publishing.
The Council of Literary Magazines and Presses (CLMP) provides technical assistance to the community of small literary publishers and advocates on their behalf, helping them through the business of publishing and raising the profile of the field. Public programs highlight the work of our community and engage readers and writers. Their members, more than 500 mission-driven, literary small press and magazine publishers, operate with very limited funding and organizational resources. CLMP supports these publishers though a wide roster of programs and resources.
---
---