---
---
This article can also be found by way of our cosponsor, Poetry Society of America, in their .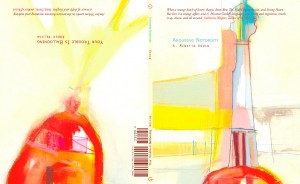 Adam Robinson on Publishing Genius
Adam Robinson lives in Baltimore, where he runs Publishing Genius, an award winning small press, and works as a publishing consultant. He teaches classes on publishing in the MFA program at University of Baltimore. He is the author of Adam Robison and Other Poems and Say Poem, and is also the editor of Our Primary Focus, an eBook about small press culture as described in interviews with writers, booksellers and publishers.
* * *
What is your own personal history with chapbooks? How did they first catch your interest?
When I was in high school I was very interested in Christian heavy metal. There was a band called Rez, or "The Resurrection Band," very hippy, whose frontman published book of poems. I sent off for a copy—through the mail, I think, this was certainly pre-Internet— and when it came I was surprised to see it was made of paper, folded in half, with a thick cover and bound with twine. I thought,
Hey, I could do that.
What made you first decide to start publishing chapbooks?

So I first started publishing zines, lots of staples and whatever copy machine I could get access to. After years of doing that, I wanted to get into what I thought of as "real" publishing and started contacting small book publishers about how to do this. The process was daunting. But then a friend of mine had a chapbook of ten of her poems published, and again I thought, Hey, I could do that. A few months later I published my first one, which was a collection of haiku-like, perverse one panel comics.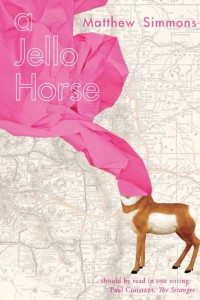 Could you talk a little bit about your own process of making and publishing chapbooks?
Before long, I was encountering lots of great work that I thought would be good to publish in short form, things that I thought were perfectly suited to be by themselves in a little book. For example, I heard Lauren Bender read a long poem called "Whale Box" at the (now defunct, but formerly amazing) IE Series here in Baltimore. I asked her to read it, and then published it. She and I carved up potatoes and made a potato press to make the cover. It's like a lithograph, but made from food.After we made 100 of those, I realized the work could reach a bigger audience if it didn't require so much effort cutting paper and stapling or sewing things on my end. If everyone made their own, they could be printed in a run of 7 billion. So I put them online with instructions on how to print and fold and staple, and people took notice. I was able to track analytics and some of the chapbooks were being read 8000 times.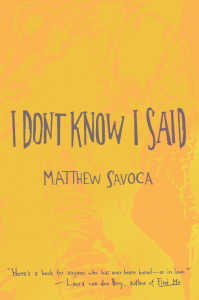 What is unique about the chapbook form, or why chapbooks and not book-books?
One thing I love about chapbooks is how much they inspire and motivate me. Like, I think they're great projects to work on between larger projects. They're not just immediate, though—they're also really fun and can be provocative. I think some of the most groundbreaking stuff is being written in chapbooks, because the barrier of entry is low, and they aren't as expensive as running a full book, so it's easier to take risks both in what is being written and what I'm publishing. And when they're done right, the form is stunning.
Do you have recent favorite chapbook from another press?
Big Lucks is doing amazing things. The Mike Young chapbook they recently put out is beautiful, in its composition and in its look and feel. The new Kiki Anderson book from Mitzvah Chaps, too, is worth seeking out.
Visit the Publishing Genius site , and visit them at the NYC/CUNY Chapbook Festival on on Thursday, April 3 from 10AM – 8PM at The Graduate Center, CUNY.
---
---